I've been pretty loud on social media about this, so you probably already know but I have to share the exciting first week of February with you. Besides being extremely busy at work with the new semester starting tomorrow, Code First: Girls (CF:G) courses started this week.
I've written about CF:G in the past, including when I first took part and when I became one of the course ambassadors.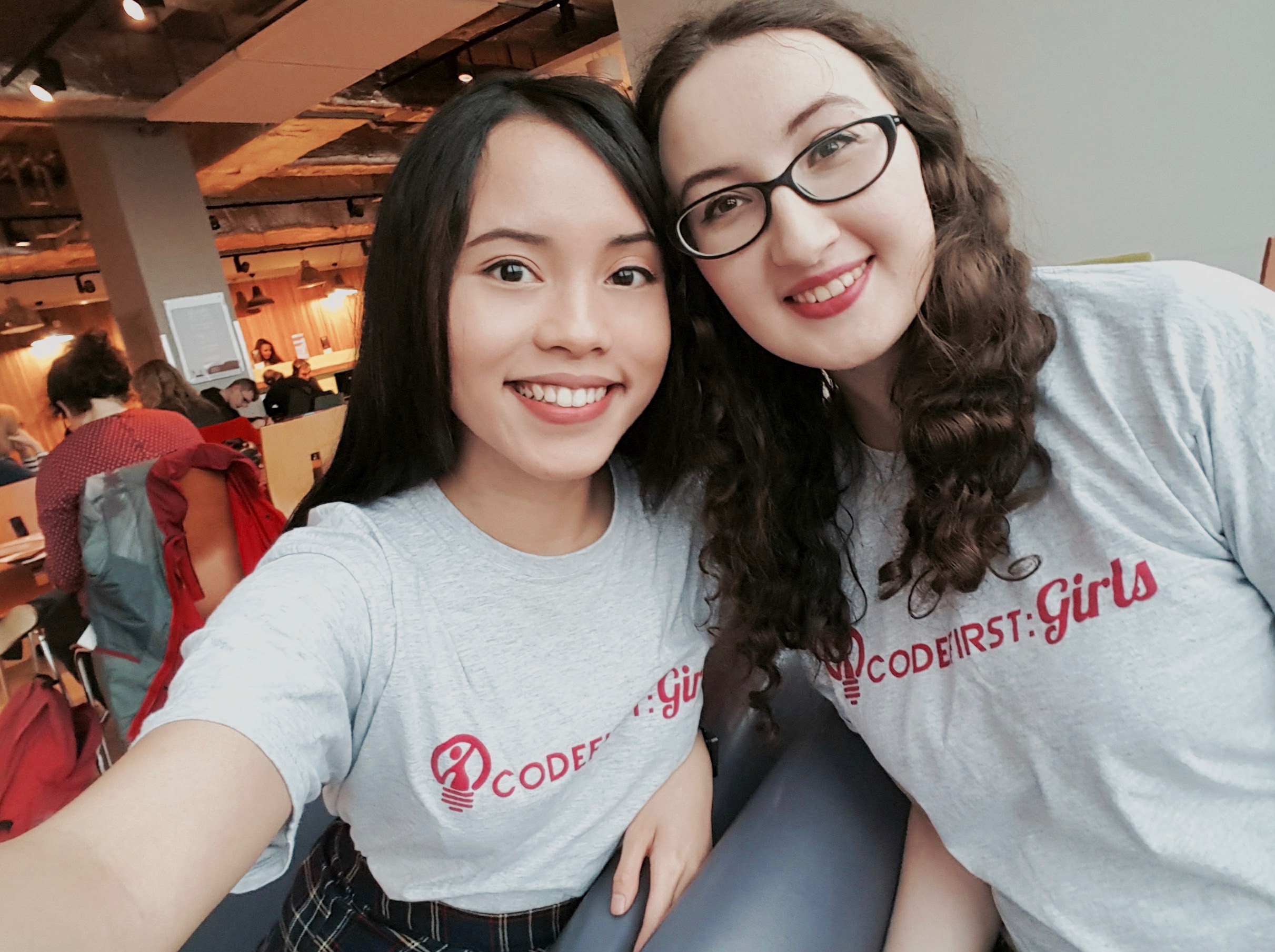 Growing up loving "boyish" things as people would describe it (this has always been silly, why have we got these labels?!), I've always felt out of place when I'd talk about what my hobbies, especially my favourite when I was younger: "uh, I like making websites and I want to make a game."
But when I joined CF:G and took a leading part in organising the courses and now known to some people, "the cfg person" 😂 I've never felt more confident talking about my favourite hobby to everyone and anyone. It's also been great to form a network of incredible people interested in the same things as I am!
In contrast to last semester, this spring term we managed to get to run two courses: Beginners: Introduction to Web Development (HTML/CSS) and Advanced: Introduction to Back-end Development (Python) The turn out for both was awesome, we also managed to generate a lot of interest for the courses totalling up to 152 applications (way better than previously! 🎉)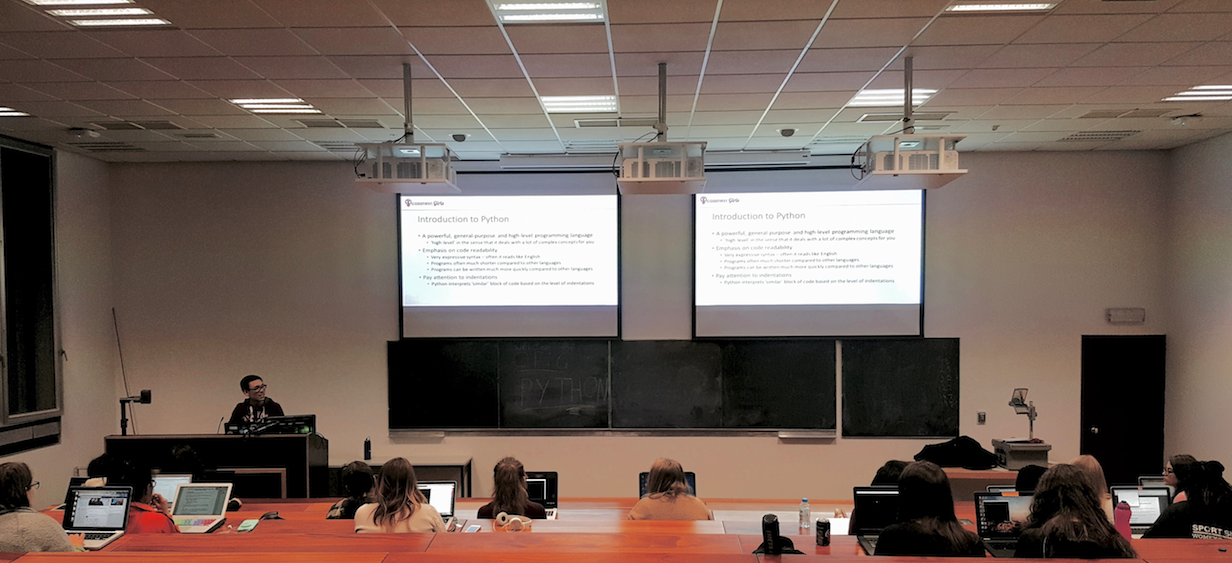 The diversity of girls that attend has been amazing this year too – it was awesome bringing all different types of people together and seeing everyone getting on so well, committed to learning something new!
I'm especially excited for the Python course because it's a completely new course they've introduced to the University. We were lucky enough to find some very enthusiastic instructors (that help balance my own enthusiasm!)
At the start of the session to help them get to know one another, we decided to have an icebreaker where everyone introduced themselves (name and what they're studying) and gave a reason to why they applied in the first place. There were some awesome reasons as to why some applied with some inspiring goals and ideas in mind!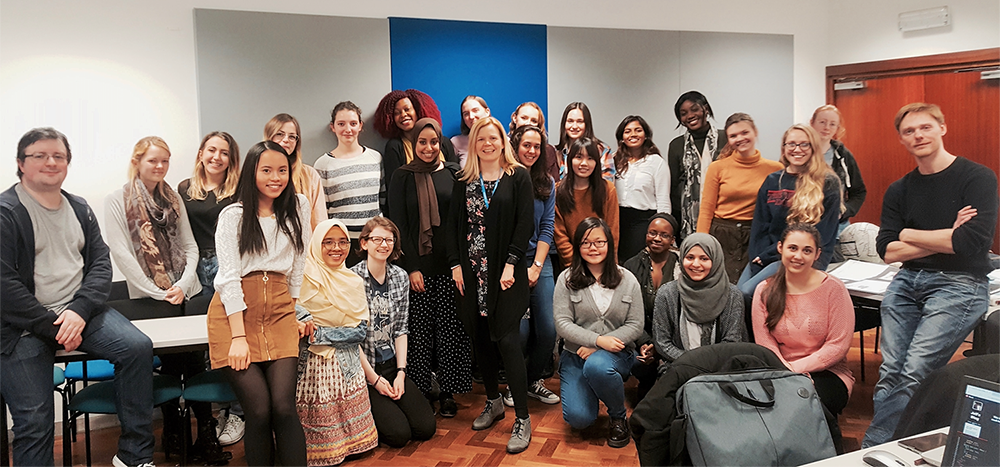 Overall, I had a fantastic time meeting new people, teaching especially in the front-end course (be the back-end to my front-end – this should be on Valentines Day cards, idk about you) and learning new things I didn't know before in particular back-end stuff.
We currently have some exciting things lined up in addition to the course content itself for CFG including some guest speakers (we're especially looking for ladies in the industry who are already killing the game!) to help broaden the involvement into the tech industry and hopefully excite and inspire more of them into super awesome tech opportunities! As you can probably tell, I'm hyped! Bring on the next 8 weeks! 👊🏼😎