Happy New Year, friends! 🎉
As always I'm looking forward to what the next 12 months in 2020 will bring, and as we have entered a new decade, I'm excited to see what the next 10 years will bring. After doing some serious reflecting over the past 2 weeks, I'm feeling positive and hopeful for what is to come. 😊
But before we jump into the fresh new year, I wanted to take the time to reflect on the last 12 months. Oh and in case you missed it, you can read the annual 5 lessons learnt from 2019 here.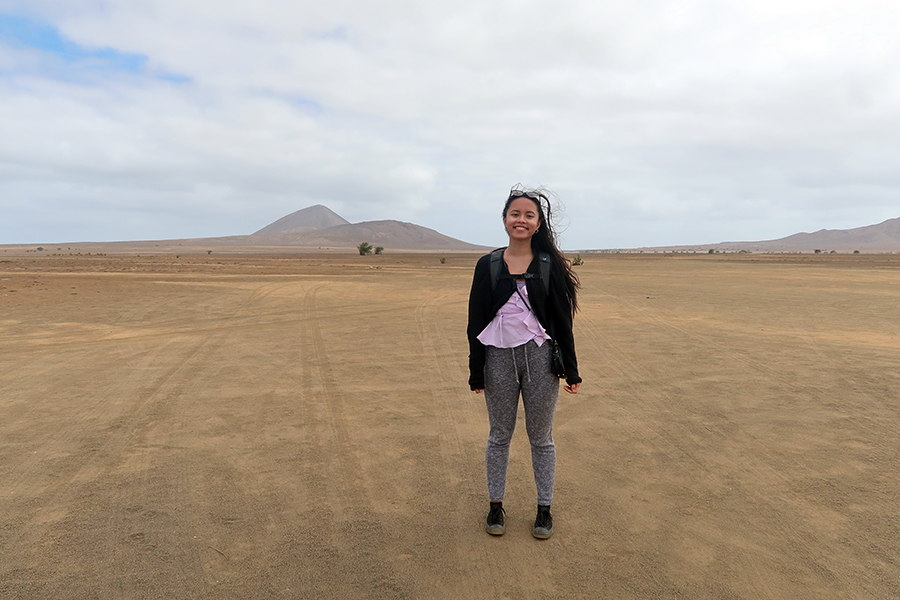 In 2017, I started giving each year a theme and "mantra" of sorts. This was something that was inspired by the Bullet Journalling community and has been a grounding word for me when the day-to-day gets overwhelming.
Last year, my theme was "Rise" as a motivator for me to rise above whatever life throws at me and to level up on all the goals that I set for myself. Whenever it is time for me to write these annual posts, I learn that the theme I give to the year is always so incredibly accurate. Rise, in particular was spot on – hopefully the theme will make more sense as you read on 👀
Let's rewind back to the greatest moments of 2019!
---
Jump to sections:
This post is long, so feel free to jump through sections.
---
Reviewing my 2019 goals
🗺 Travel
My goals were:
Go abroad at least twice
Spend weekends wisely to explore outside Leeds and Sheffield
How it went down in 2019:
Out of all the goals I set myself, travelling was something I did quite well in. This definitely was me making up for only taking one trip in 2018 😂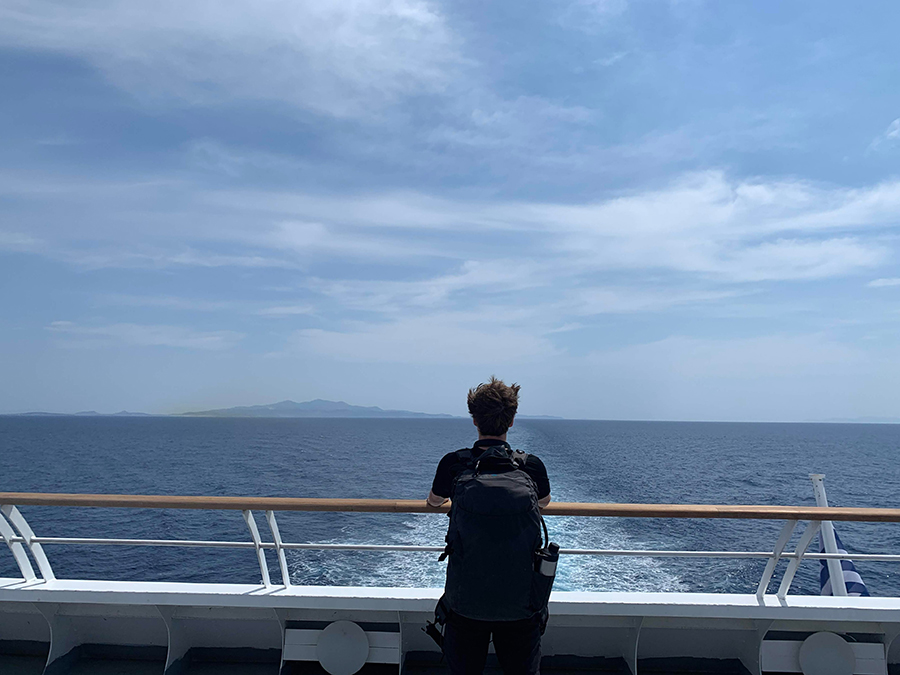 Along with Matt, we explored the beautiful island of Sal, Cape Verde, the Greek Islands – Mykonos, Naxos, Paros and Tinos, did an interrail across Europe in Budapest, Vienna, Prague, Hamburg and Paris (with Darren), spent a long weekend in Oslo and re-visited Lisbon. All these incredible places left me with so many wonderful memories:
🇨🇻 Swam in a healing salt lake
🇬🇷 Experienced the Greek sunsets for two weeks
🇭🇺 Crashed into a set of bikes on a bike by accident (Matt was not amused)
🇦🇹 Sat in parks under the sun
🇨🇿 Drank the best hot chocolate ever
🇩🇪 Visited a museum with miniature models
🇫🇷 Spent two days being a child in Disneyland Paris
🇳🇴 Took a boat to surroundings islands and saw a lot of Teslas
🇵🇹 Attended Web Summit for the first time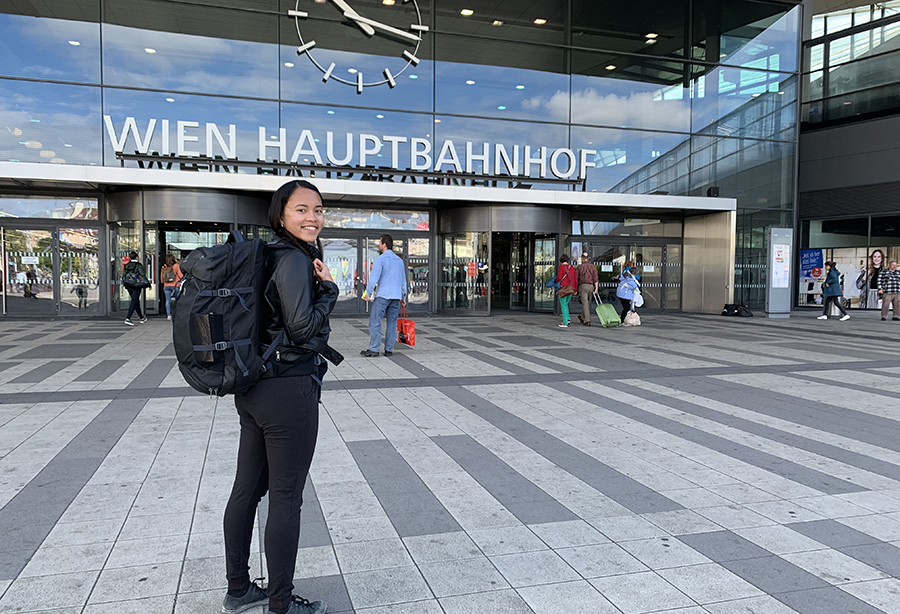 You can watch all our travel videos here.
🇬🇧 We also spent time over weekends exploring the UK including Blackpool, Warwick, Newcastle and places within Leeds we've never been to before. Work travel became quite prominent too, I also took several trips to London, Newcastle and Southampton.
Overall, my confidence with travelling has improved massively! I even independently travelled to London by myself a few times which is such a huge achievement for me. 🥳
💪🏼 Health
My goals were:
Beat current lifting numbers
Increase muscle mass, decrease stubborn fat
Eat to nourish 💚
Don't take too much on, be mindful of my mental capacity
How it went down in 2019:
I covered a lot of this in my "re-framing my view on health" and "5 lessons learnt this year" post, so I won't go into too much detail here. But what I'm most proud about regarding health is the progress on how I view it. Still in love and consistent with the lifestyle, I've re-framed my view and focused more on a healthier balance that works for my life at the moment.
Working in an office and sitting down for most the day, inconsistency because of travel and general work stress led to an increase in body fat percentage (from 17% to 23%), and formed some bad habits when it came to food (often stress eating food that I knew doesn't agree with me.)
Now that my life has changed compared to my more 24/7 active lifestyle back at University, I shifted my focus from being so unhealthly obsessed with being as lean as possible to more on performance and feeling empowered and strong.
In 2019, I broke some what seemed to be impossible personal best records and growing muscle in my upper body with the help of my PT, Ryan Kitto. My self-love journey is something I'm continously working on – I admit I have been hard on myself a few times when I compare my weight and body fat percetange numbers. But after asking myself what really matters, I realised that I am so lucky to have a body this strong. I'm grateful for it!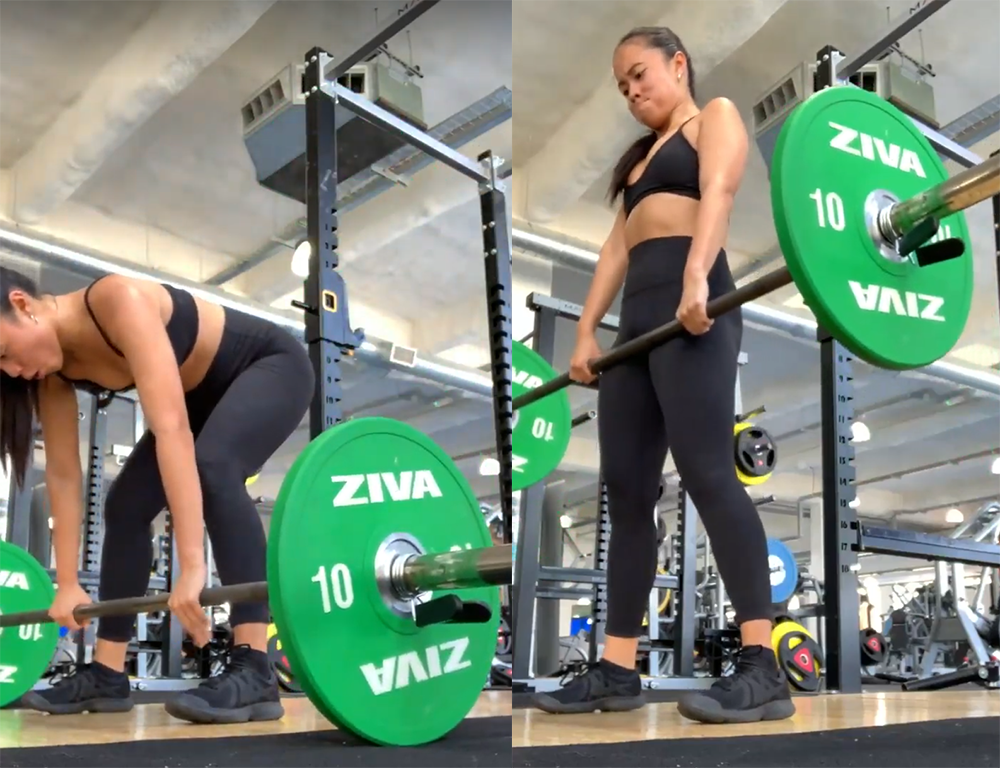 On the mental health front, it has been such a rollercoaster. I've ugly cried more times than I can count when I get home. During some months, I found myself day-in, day-out, putting on a happy face just to get through the days. I was in a pretty bad headspace for months where my anxiety felt like it was strangling me everyday in front of people.
Thankfully I have the absolute greatest support system out there. I honestly wouldn't have gotten through some of the events in 2019 without the people around me allowing me to open up. I was very much empowered to speak up, and since have been more open discussing the issues and my mental health more openly which I feel is a real win.
By identifying in 2018 that I suffered from a bad case of burnout, I became incredibly mindful of what I was saying yes to. Out of the recent years, 2019 has definitely been more of my reflective, slower years in terms of activities that I get involved in. For the first time ever, I actually got myself a Netflix account and proritised chilling out for my well-being.
I shared some honest posts about highlighting the problems with my high social media usage, reflecting on what is important in life and removing toxicity (people and things) when it comes to it. I'm proud of my progress on slowing down, and the learning that the constant hustle isn't as glamorous as we say it is.
🚀 Career
My goals were:
Have an idea of the area of specialism for after the graduate programme
Pick up skills and knowledge that is valuable in the industry. Points of interest: Cloud Computing, React, Apache Karaf, Java and basics of app development
Continue delivering talks around career development and technology
How it went down in 2019:
I invested so much energy in this goal!
I am now in the third out of fourth rotation of my graduate programme. In the past year, I've learnt a lot about technology (skills and knowledge) as well as which of the areas that I found more interesting than others.
Before setting this goal in 2019, I was pretty much certain that I wanted to go into front end development. But as I rotated into a new area in DevOps, I discovered something I became super passionate about – automation, infrastructure and cloud. One of my biggest achievements was completing my first professional certification…getting my AWS CCP!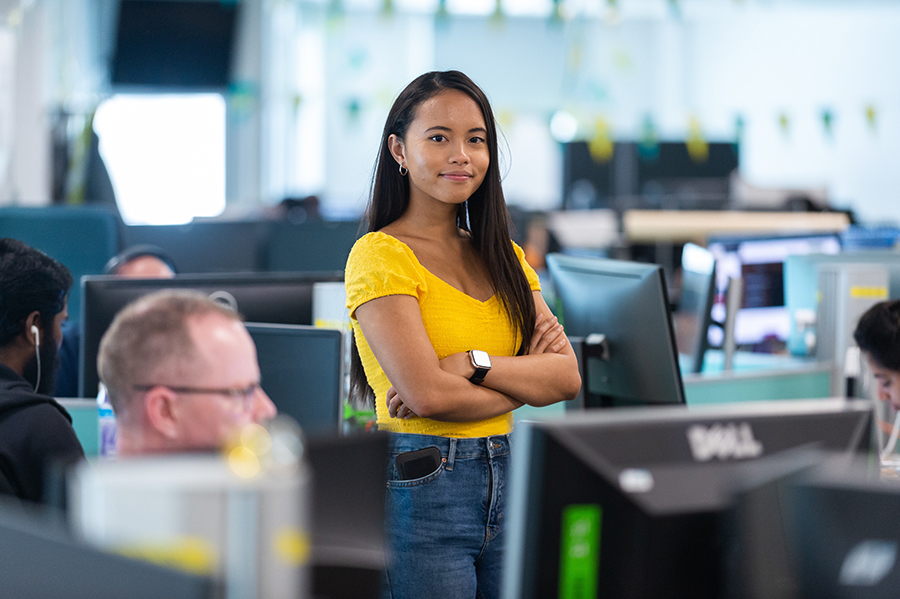 My interest in the web development side didn't suddenly stop however, I pushed my learning of React by working on Project Pawlean 2.0 and learning as much as I could over a weekend at HackMed.
As I've been self-taught mostly, I've always been quite worried about my technical abilities, but this year I grew my confidence in the tech space and have to say, I'm rocking it! I definitley got a lot better technically. Some days are frustrating when learning a new language or concept, but I'm so grateful for having the opportunity to learn from some pretty talented engineers.
In addition to this, my overall confidence in the workplace grew. Working full-time and getting to know my colleagues allowed me to get a bit more comfortable to be myself. With the support of my colleagues, I put myself forward for several extra-curricular projects and initiatives to help push myself professionally:
I'm so proud of what I've achieved in my first year of professional work! Thank you to all my colleagues who I've had the chance to work with – you have all massively contributed to my development. 🙌🏻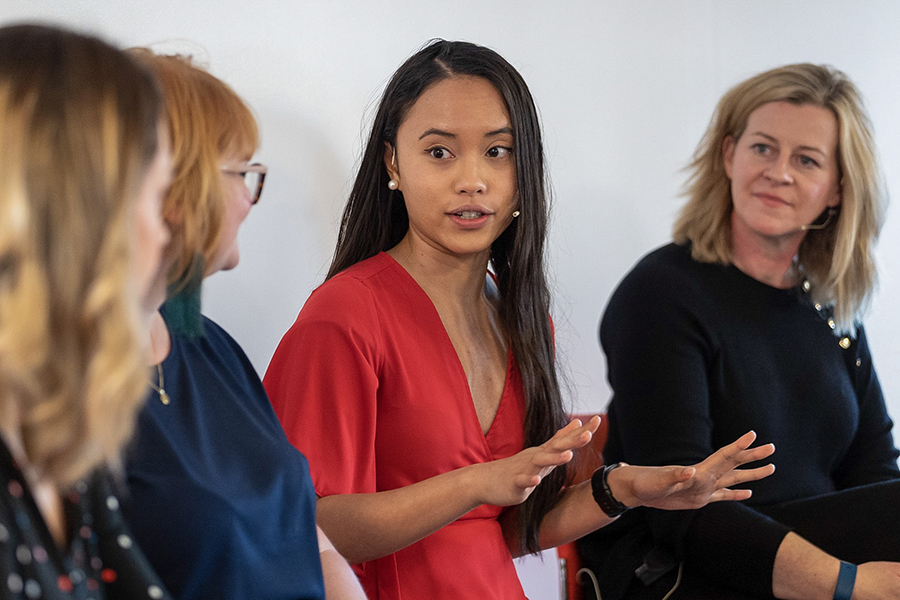 Outside of work, I also contributed to the wider technology community by attending events and conferences to help others on the same path: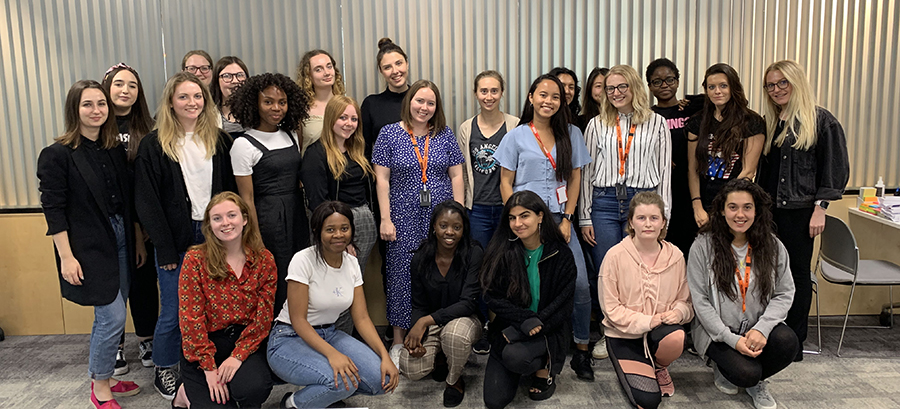 💖 Relationships
My goals were:
Create better meaningful relationships
Be a better friend and partner
How it went down in 2019:
I finally met these wonderful people: Cam, Nathan, Ella and Georgie. These are online friendships I truly cherish, so when I finally had the chance to meet them – it was all very magical getting a hug in real life from them all 💜 I bonded with colleagues who were there for me throughout the tougher days. I also caught up with Holly and Amy from the blogging world, and whenever I was down in London, caught up with my dear friend David. 😊
Matt and I hit our 2 years together, and with over a year living together (now in a new flat!), I feel like we've become closer over the year. He's my best friend and life partner, and there isn't a day where I don't feel very lucky to have him by my side as we both tackle life's challenges.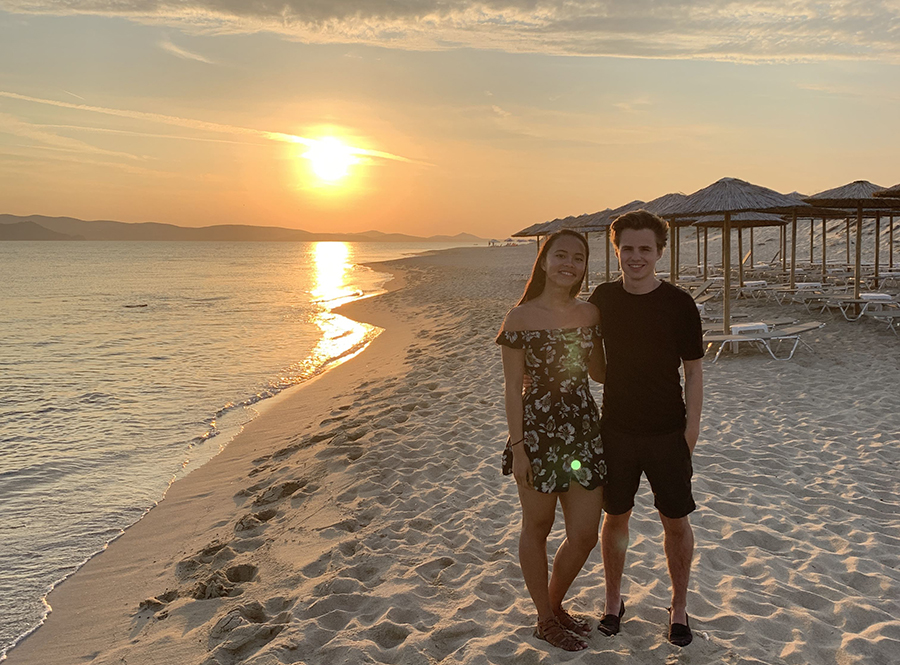 👩🏻‍💻 Online
My goals were:
Keep creating what I love for my own enjoyment and to share knowledge with others

Writing and blogging
Filming and editing videos
Inspiring Figures

Start a column about money and building an online presence
How it went down in 2019:
I published a blog post every single week this year! 🎉 Writing a blog post every week was always a way for me to get my thoughts together. During the more stressful weeks, there was nothing like blogging to help calm me down. Blogging is theraputic!
On my blog, I continued my Inspiring Figures column and spoke to some incredibly inspiring folks about their work. Although this did take a pause as I became busier with travel and work, I'm proud of how much it has been recognised. But also working with my brother, Clark, on this project has been so much fun. I'm hoping to pick it up again in 2020. 😊
I also started my "Building an Online Presence" series, and have had posts planned (but not published yet ☹️) The posts that I have posted proved to be useful to people, with "Building Up On: LinkedIn" being one of most viewed post in 2019.
I had the chance to create collaborative posts with numerous brands and websites too. You can find them all here.
On social media, I made more friends across the world…
Twitter: I started 2019 with just over 3,000 followers, today I'm at 4,000.
Instagram: 2,800 followers from 2,600 at the start of the year!
LinkedIn: 110 from 67.
And my blog reached more people who had never heard of Pawlean before (and now they do, mwhaha 💜)
Fear of "standing out"
Although this all looks fantastic on the outside, I have to admit that I began to find it increasingly difficult for me to talk about my blog openly and to share posts on social media. It got to the point I had to schedule everything (by that, I mean EVERYTHING!) in advance because clicking the publish button stressed me out. 😅
The problem?
I cared more than ever about what other people would say about me and my blog. I became increasingly worried that people would find me weird, because I like doing this in my spare time. It sucks, because I know I'm doing this for me regardless it still got to me sometimes.
But as I've had time to reflect since Christmas, I remembered my why: Writing for the fun of it, as a hobby and maybe to inspire people along the way. Besides, whatever I do in my spare time isn't anyone else's personal business.
Also remembering that being a little different is always a good thing. 💜
💸 Wealth
My goals were:
Commit to putting a minimum of £100 away into savings and stocks monthly and don't touch.
How it went down in 2019:
Bleh, is all I can say about this goal. 😟
I didn't save as much as I would've liked. This is mainly because of all the travelling that I did. With that said though, I don't regret any of the trips that we made. The experience of living my best life was definitely worth every penny!
People weren't kidding when they said Norway is expensive. Rip

— Pauline P. Narvas (@paulienuh) August 24, 2019
---
Other highlights
I got into a good habit of reading a chapter (or a few pages) before bed. Throughout the 12 months, I managed to read 33 books. You can find my summary on Goodreads here and my top 5 books of 2019 here.
I fell in love with Marvel Cinematic Universe, and no, I'm still not ready to talk about Endgame.
I fell in love with plants and plant care became a new fun hobby
I simplified a lot – decluttered my wardrobe down, stopped wearing foundation and found every opportunity to cut down on things that cause me stress.
I became more aware about the environment and have tried to reduce waste in my life
Matt and I moved into a new flat with wooden floors. I love wooden floors. 😂
I organised my Google Photos – finally scanning old physical photos, putting them into neat folders and sharing them with the right people
I switched from Fitbit to an Apple Watch. It is the greatest investment I've ever made.
I got back into journalling, this helped me organise my emotions when there were too much of them 📝
I continued working my second year as a remote developer at the University of Sheffield – it's been a lot of fun!
I created a speaking page on my portfolio and continued to develop it to be the best that it can be
---
Moments of Learning
But life isn't all singing, all dancing all the time. In fact, sometimes it's sucked quite a lot – these are two examples of learnings during those times.
Honesty on social media
I became much more aware of how there is a rose tinted glass on social media, and even found myself contributing to it! In 2019, I made the decision to stop pretending that I'm constantly positive and happy.
Since becoming more honest on my platforms, I feel like it's become a better reflection of what I'm dealing with in my life. More like the old days with my platforms acting as an online diary! I've moved away from trying to force my days to be great or perfect to match these false expectations formed by social media.
Because some days, really, really, reallyyyyy suck and are a bit of a slap on the face.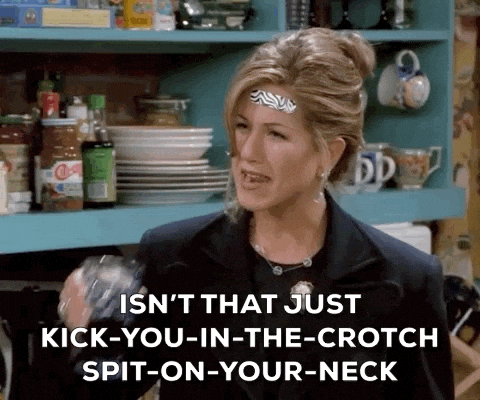 Setting up a "Close Friends" list on Instagram was a great way for me to let out all my built up emotions. It was relieving to take off the mask we all put on and share the bits of my life that wasn't so rainbows and blue skies. To the 20 I've shared random rants and moments of sadness with – thank you for giving me the space to be open and honest.
I'm making the movement towards sharing these tougher moments on social media and my blog. It's been a good reminder to myself that it's OK that I'm not absolutely thrilled all the time, and that social media's fake happiness shouldn't set the bar for how I should be living my life.
Because some days just aren't fun. 👎🏻
Bullying and toxic people
Along with being more honest on social media about having tougher days, I've been more empowered to be honest about my views on certain topics. One that came up a lot this year because of experiencing it myself and people close to me experiencing it too was…bullying and toxic people.
I could rant on about this, but instead I'll link you to this simple blog post about it and a tweet thread. TL:DR: Don't be a dick.
I'm proud that despite experiencing some truly terrible moments in 2019, I continued to stand up for myself and at the end of the year, finally did something that has helped get the whole situation off my chest. Call out toxic behaviour. It is never OK, if you're at school, at uni or at work.
As the Rock said in the film, "Central Intelligence": "I don't like bullies."
---
2020: Hyperfocus
Kicking off this decade with the year theme of "Hyperfocus". This is to signify the focus I want to have this year – inspired by the book, Hyperfocus by Chris Bailey (recommended to me by my friend, Georgie. 💙)
I feel as though I've built up a lot of my foundations, and now it's another step to level up. 👾
1) Career 👩🏻‍💻
2020 is the year I roll off my graduate programme and onto the next stage of my career. So far, I've been working hard to up skill myself technically and make the most of the opportunities available to me – to help myself get ready for what is next!
This year I want to:
Focus on bringing together everything I have learnt to push me in the right direction for what's next
Focus on one area of tech (right now, it's looking like DevOps!) and start looking at related roles internally and elsewhere
Build my network further by connecting with more people in the area I want to get a role in
Continue being so good that they can't ignore you (good book, I recommend)
Why? I want to create a fulfilling career for myself. One where I am able to provide value with my growing skills and knowledge but also one that allows me to grow as a person (not just an employee!) 😊
How am I going to do this?
Map out what I can do and get it out there
Meet and speak with people in the area I'm interested in
Continue to learn from the day-to-day and training courses – keep asking those "silly" questions
2) Health 🏋🏻‍♀️
This year I want to:
Be as strong as possible. Aim to push my personal bests even further
Improve my mobility
Improve my cardiovascular health
Improve my diet
Continue being mindful of my capacity
Continue standing up for myself ✊🏻
Overall, continue my positive habits
Why? Health is wealth! What I work on at the gym improves my mental health and overall life quality. Did I mention that I absolutely love it too?!
How am I going to do this?
Get better at documenting progress outside of social media noise, write a frequent blog post about my progress
Set aside time for daily mobility work
Eat what makes your body and heart happy
Walk more (in nature especially), aim for 8,000 – 10,000 steps a day
Report anything that isn't right and don't wait around for the toxic behaviour to take over how I'm feeling
3) Online 💜
This year I want to:
Continue dedicating time to writing and publishing blog posts
Speak about my blogging story at an event
Revive Inspiring Figures
Be proud of what I create – and promote it more often (feeling no shame from others, especially people irl!)
Why? Blogging is a lot of fun, and has connected me with some incredible people over the past few years. I also want to put content out there because I learn a lot from the process and has been a great way to help me express my creative side. ✨
How am I going to do this?
Dedicate time each week to write a blog (sometimes it just takes an hour!)
Complete speaking applications or get in touch with organisers about my blogging talk idea
Just do it!!! (re: Inspiring Figures and promotion)
4) Wealth 💰
This year I want to:
Save more money than I did last year
Why? Future me deserves it!
How am I going to do this?
Put away £50-100 at LEAST every month
Try a no spend month
Keep accountable by checking budget every week (keep that spreadsheet updated!!)
5) Environmental Impact 🌱
This year I want to:
Live in a more eco-friendly, sustainable way
Why? In 2019, I began to truly realise the importance of preserving the planet we live in. There are small things we can all do to help our home, and I only touched on a tiny portion of it! Here's to more green living. 💚
How am I going to do this?
Keep my own cup, metal straw and reusable bag in my backpack at all times
Attempt meat free days as much as possible
Reduce the amount of plastic that I use
Shop consciously – stop buying fast fashion, go to a charity shop or support other sustainable options instead (if really needed, see money goal)
Use things I already have – don't waste food and hang onto things as long as I can
Any extra tips on this would be appreciated 💚
---
My goals aren't that much different last year or even the year before that, but I am constantly refining them (and reflecting every month.) All in all, I just want to better myself, give back to others and just have the time of my life by living my best life! 🎉
Whatever your goals are (or even if you don't have any!), let's make 2020 an awesome year. We all have it within us to create huge changes even with the smallest step everyday.
I'm ready to focus 👀 Let's go!
---
What are your goals this year?