I always want to blog events in my life as they happen but being such a perfectionist, I find it a challenge. Also juggling what I post on social media about events in addition to writing a post about said event seems a lot to handle at once.
I've been involved in a lot of social media projects recently so I've actually been putting in effort in what I post. I've also gone to some talks, workshops, and training which really did intrigue me. The digital world is an exciting one! 🤔
---
For International Women's Day 2017, I wanted to create something to communicate all the recent inspiration from the wonderful people around me. I keep talking about how amazing Code First: Girls is both as a place to get started with learning how to code and a positive community.
I really recommend getting involved with them at your local university, find out if they run classes near you! They also run courses for professional women wanting to gain new skills in tech.
With CF:G being at the heart of my inspiration of encouraging and empowering fellow females into learning something that has been labelled as "something guys do", I decided to showcase some of the amazing ladies who have been involved in the CF:G classes I organise here in Sheffield (follow the journey on Twitter #shefcodefirst!)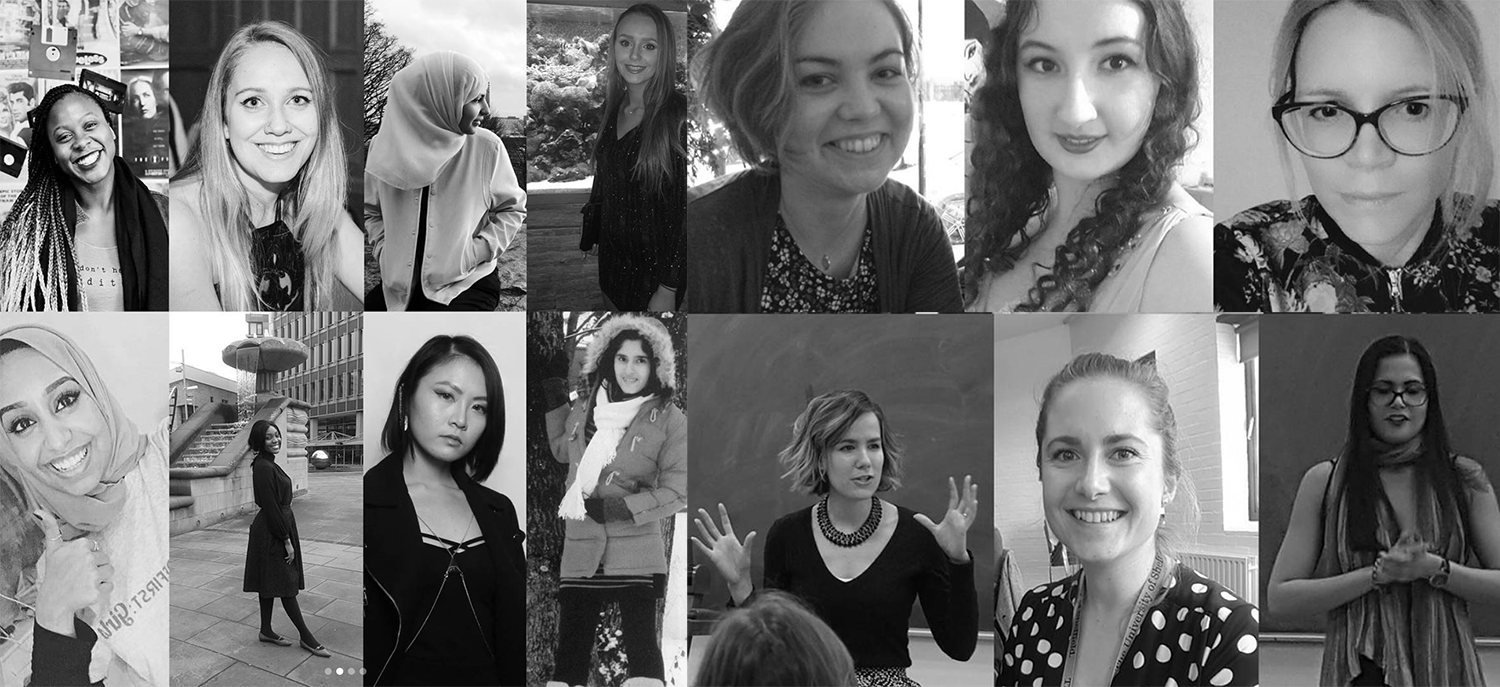 Inspired by my recent social media projects, I created a thread of some of the girls taking the course and asked them to answer one of the following questions:
What do you like most about your experience with Cfg?
Why is it important to you that women are recognized in STEM/society in general (go deep if you want and talk about that patriarchy! 👊)
Do you have any inspirational stories to share about being a girl in a male-dominated field? (E.g. being freaking awesome in your degree that is classed more 'boyish'?)
I have to admit the whole "campaign" was quite last minute but the girls who participated gave me such enlightening answers and I couldn't be more thankful! All in all, it was a successful little project that really got to show off the circle of positive inspiration we've generated from this empowering group! You can view the thread here or below in my first Twitter moment.
In addition to this, IWD was quite eventful!
I attended a Women's Day conference at the university, where I attended a talk by Natalie Bennett, met more wonderful women who work in the university too but I've never had the chance to connect with, and learned things about myself from the very informative and engaging workshops! I took a lot of messages from the conference, but the one that really struck me just because it's so relatable to the community of awesome females in my life right was,
"Women need to get together and work together. Form a group of supporters – it makes things easier and much more successful and possible!"
As lead HTML/CSS course instructor Tejay said, "when we work together, we achieve #amplification" Yes! 👏🏼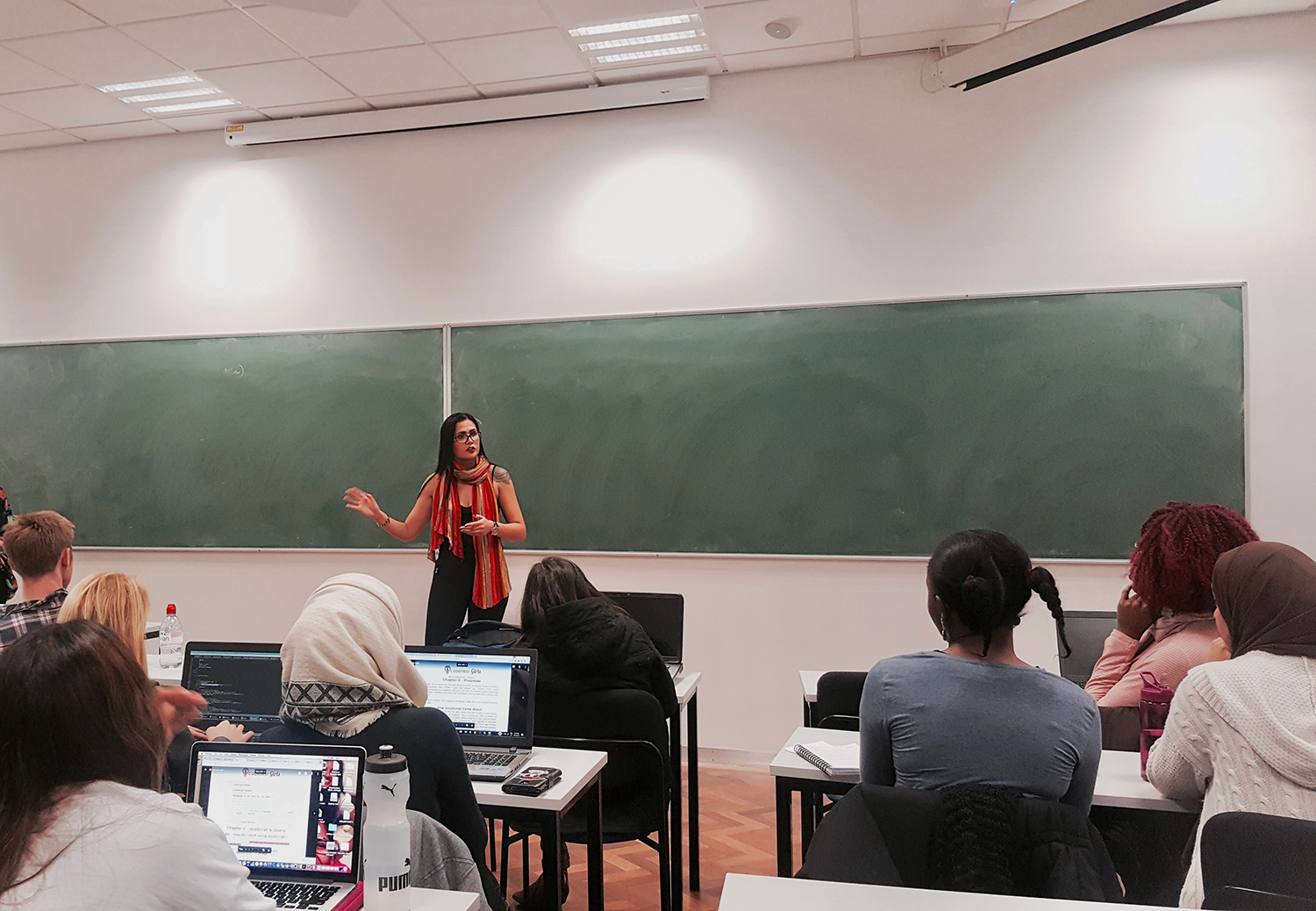 I concluded my IWD with the usual buzz from the CF: G Beginners class but the additional blast of empowerment from our guest speaker of the week, Tanja Lichtensteiger. Tanja does not hold a degree in Computer Science or a degree, she taught herself how to code and program and now is shining in her role as Software Development Team Leader at Leeds Beckett University.
Her story of falling in love with everything in tech after writing code and being amazed that she had the power to tell her computer to do anything was motivating. Being self-taught myself, I could really relate! Her energy is infectious and reminded me why I love what I'm doing – encouraging fellow female students into learning how to code and furthering my learning more despite the stereotypes.
In addition to these wonderful women, I'm lucky enough to know guys who are totally for these huge movements. A big shout out to CF: G instructors, Dave, Chris and Darren to name a few. Collectively, we can have such a positive social impact!
I hope you continue to feel inspired, empowered and happy this International Women's month! Keep being bold and rockin' ladies! 👊🏼
Want to read more posts like this?
Below are more posts of me being inspired by inspiring women who are out to inspire me 😆