As always, my week as an intern at the University has flown by! I've been especially busy last week mainly because of various networking events I was invited to, lecture briefings I had to assist with delivering and initiating action on projects I'm leading.
I'm still in disbelief that I've been on placement for 8 weeks out of 52. It really doesn't matter whether I am student or staff at the university, the academic year always without fail flies past! The saying, "time flies when you're having fun!" really applies to my time at university. Looking back at the last 2 years as a student, it seemed like a fast-paced blur which still applies to my time as staff.
This is one of the pioneers of writing these checkpoint post, I want to track everything I've learnt thus far before it finishes in a blink of an eye!
As I've said, I've been involved with a variety of different things and as a person who enjoys having a busy agenda, I was enthusiastically taking each opportunity as a way to help with my personal and professional development.
Presentations
Over the years, I've been involved in theatre groups at school and from this, I realised that I do actually enjoy talking (acting in the past) in front of an audience but whenever I hear the word "presentation", dread and anxiety fill me up only the seconds before I have to present. I'm sure I'm not the only one!
Throughout my degree, I've planned, lead and delivered presentations and from this, I've slowly learnt how to use the nerves in my favour. I still have a lot to learn (and I can't wait to learn all the tips and tricks!) but I'm glad that I was able to practise and impress my manager this last week.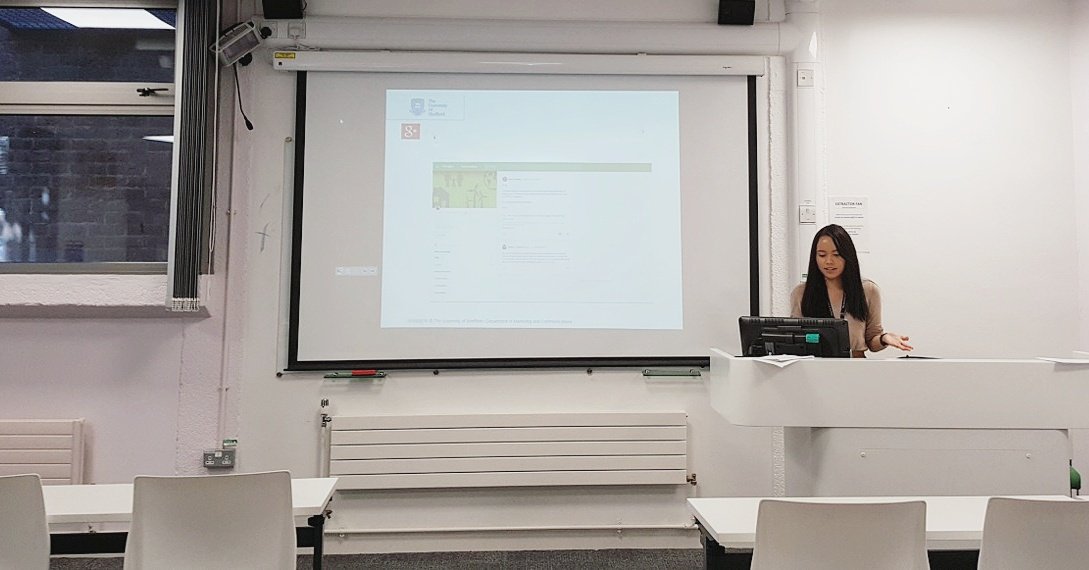 Projects
I am one of the Green Impact Lead for the university this academic year, I was pleased to be assigned to the post because it has given me a chance to enhance my leadership, professionalism and organisational skills as well as make me weary of the university's wider sustainability project.
Being in charge of this project has definitely sparked my interest in ways I can contribute to making a green impact, even outside work!
So far, I've chaired a meeting for the project, recruited a student assistant and drafted out a plan for the year – even received positive feedback from current communications to my team and wider University! I'm excited to see how we can go above and beyond the criteria and of course, helping out wider society even if it is just a tiny percentage. Remember, the earth is what we all have in common.
You can find out more about Green Impact here.
Round-up
From the breadth of experience I've been exposed to not only in this week but so far in my placement has made me realise how much I enjoy communicating to people about things I am knowledgeable of and passionate about. Eager to see what's in store in the future!
Do you have any tips in delivering presentations? Have you ever led a project before – share with me your experiences below!